Training & Events
Whether you are attending an in-person or virtual training or event or connecting with the Springboard team for technical assistance, we are here to support you in advancing active school environments.
Here, you will find a detailed calendar of upcoming in-person and virtual events, including the recordings of past webinars.

From Classroom to Playground: Practical Tips for Using Recess Resources
May 9, 2018 @ 3:00 pm

-

4:00 pm

UTC+0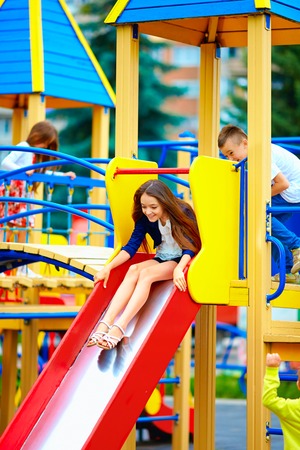 Whether you are a school-level practitioner or a technical assistance provider, there are numerous resources to help support successful implementation of recess in schools. This webinar will highlight recess resources from SHAPE America, CDC – Healthy Schools, and Springboard to Active Schools (specifically, Strategies for Recess in Schools, Recess Planning in Schools, and Keep Recess in Schools data brief) and practical tips for using these recess resources at the school-level. Participants will learn how recess fits within the context of the Whole School, Whole Community, Whole Child (WSCC) model and Comprehensive School Physical Activity Program (CSPAP) framework, as well as engage in interactive scenarios designed to practice using these resources for implementation.
Join Springboard to Active Schools and SHAPE America as we:
• Articulate the connections between WSCC, CSPAP, physical activity during the school day, and recess.
• Provide an overview of available recess resources from Springboard to Active Schools, CDC, and SHAPE America and their purposes.
• Practice using the recess resources for implementation through interactive scenarios.
Presenters:
Kate Holmes, MPH, Active Schools Training Manager, National Network of Public Health Institutes/Springboard to Active Schools
Audra Walters, MSHS, CHES, Cooperative Agreement Program Manager, SHAPE America
Resources from the webinar:
Webinar Presentation Slides
Data Brief: Keep Recess in Schools
Guide for Recess Policy
SHAPE America Recess Toolkit
Strategies for Recess in Schools
Recess Planning in Schools: A Guide for Putting Strategies for Recess into Practice
Customizable Recess Template
Position Statement: Using Physical Activity as Punishment and/or Behavior Management
Top 10 Reasons for Recess
Case Study: Let the Games Begin
School Health Index
PowerPoint Presentation: Providing Recess to All Students
JOPERD Article: Keeping Recess in Schools
Spark: Inclusive Strategies for Recess Activities
Missed the webinar? A recording is available on SHAPE America's Online Institute.
The SHAPE America Online Institute is available for everyone to access. If you have an existing SHAPE America account, log in using your credentials. If you do not have an account, create a free account to access the online institute. Log into the SHAPE America Online Institute and locate the webinar, "From Classroom to Playground: Practical Tips for Using Recess Resources" and click the "launch" button to begin.