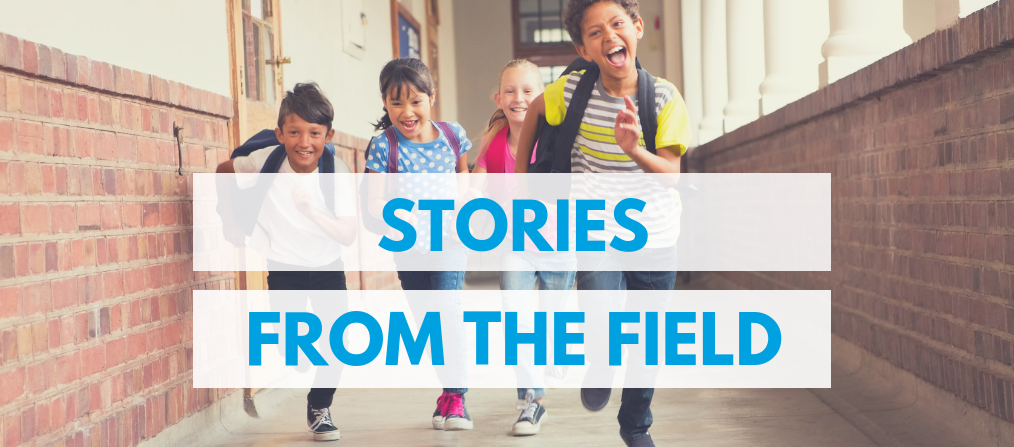 Align classroom physical activity with classroom and school goals
A story from Texas
We spoke with Samantha Greenleaf, a Reading Instructional Coach with Austin Independent School District, about her approaches to classroom physical activity, and she noted that oftentimes "a lot of teachers see it as an extra thing to do rather than as a way to facilitate [learning]." However, she notes that if classroom physical activity is aligned with a teacher's classroom goals and administrator's school-wide priorities, it is more likely to be a sustainable and supported strategy. Ms. Greenleaf shared how she was intentional about using classroom physical activity to support her instructional goals during her seven years as a classroom teacher.
Key Takeaways
Consider how classroom physical activity supports school-wide priorities. Student engagement is a top priority in her school, and Ms. Greenleaf realized that incorporating movement in the classroom could be one way to meet this priority. She commented:
"My administration is all about engagement, which means having students engaged 100% of the time, even during transition times."
While this engagement doesn't necessarily have to be met through physical activity, Ms. Greenleaf found that physical activity in the classroom helped keep her students focused and ready to learn. For her administrator, "if he saw a kid up and moving, he was happy."
Use classroom physical activity to support classroom goals. Ms. Greenleaf uses physical activity in several ways to support her instructional and classroom culture goals.
To encourage conversation: Activities like Stand Up-Hand Up-Pair Up [read our story about Stand Up-Hand Up-Pair Up here] allow her students to talk to and share with multiple people, instead of only hearing from 2-3 people in a big group.
To build confidence and connections: Activities that encourage different partnering strategies allow students to find new ways to connect and relate with their peers in order to strengthen classroom cohesion. Ms. Greenleaf observed "[these activities] get all kids involved and mixed up – from the kids who are scared to ask a partner or often can feel left out, to the kids who might want to stick only with their friends."

To build competency: In an activity like Quiz-Quiz-Trade [read our story about Quiz-Quiz-Trade here], Ms. Greenleaf noticed how much it helped her students struggling with fluency and reading: "if they struggle with reading, they could hear someone read a word or passage and then take it to go read to someone else and check themselves after it was modeled to them." Greenleaf noticed a similar benefit using Total Physical Response strategies [read our story about Total Physical Response here] to solidify vocabulary words: "it's great for them to be able to recognize words that they're learning, put a motion with the words, and then reapply the word later."
Ms. Greenleaf summarized her overall approach as "moving with a purpose." She reflected: "Physical activity is more about collaboration through getting up and moving in a structured way. It's moving with a purpose. That's been my approach to classroom physical activity – I try to create as many lessons as possible to integrate movement, and I use these activities as a way for my students to work together or reapply what they're learning."