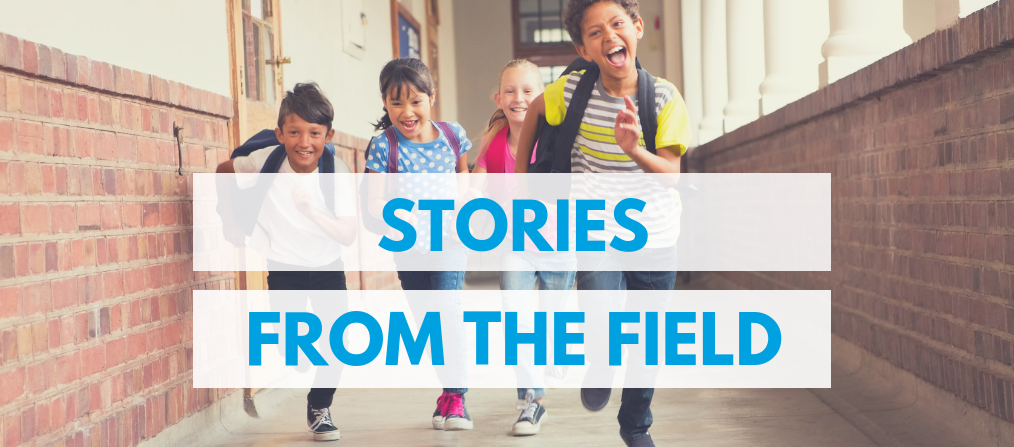 Pair classroom physical activity with alternative activities
A story from Texas
Classroom physical activity is an excellent strategy to use alongside other instructional activities, like centers or stations. In addition, teachers should consider building in alternatives for those students who may not be able to participate in physical activity for whatever reason. We spoke to Samantha Greenleaf, a Reading Instructional Coach and past classroom teacher from Austin Independent School District, about ways that she pairs classroom physical activity with alternative instructional strategies.
Key Takeaways
Have physical activity be one option during instructional time. For Ms. Greenleaf, choice is an important tool for helping students learn content related to testing standards. She shared about her small group work, where students would rotate among various activities, including one group sitting with her to do reading work. Ms. Greenleaf observed that:
"What's most important during that time for the 20 kids working independently, who could be roaming around, is that they have choice in what they could be doing but that everything was aligned to the standards."
Integrating an activity that requires movement during small groups or stations is one to present standards-based content in an interesting way that promotes independence and choice among students.
Provide a Peace Place for students. Austin Independent School District, through their focus on social and emotional learning and mindfulness, requires teachers to have a Peace Place in classrooms. As Ms. Greenleaf describes it, "kids can ask to go [to the Peace Place] if they're frustrated or upset."  For Ms. Greenleaf, the Peace Place is important because it "gives kids the tools and space to take a mental or emotional break if needed to ground themselves" even during physical activity, because "if there is a lot of movement, things can happen and [having a Peace Place gives] kids the opportunity to take ownership over their needs and learning to be say 'I'm just going to go over here by myself for a second." Having a calming place as an alternative to classroom physical activity is a great option that supports social and emotional learning outcomes.
Use alternative activities to support behavior expectations. Ms. Greenleaf shared many of her physical activity ideas for her classroom, which often includes completing an assignment by moving around the classroom. However, she noted that if she saw students who were not meeting behavior expectations, she would have them complete the assignment independently, as a worksheet – rather than as a walking or moving activity with the rest of the class. Ms. Greenleaf noted:
"I found it easier to manage because kids naturally want to be up, so if they know there's an alternative that doesn't let them do what everyone else is doing, I found that it was always helpful [to have as motivation]."