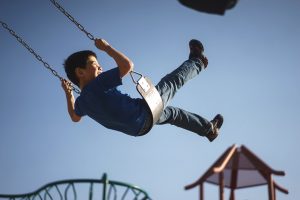 Physical activity levels among youth in the United States have plateaued. Among high school students, physical activity levels have remained stagnant over the last three years, according to the National Youth Risk Behavior Survey 2011-2015. For children ages 6-19, the 2016 U.S. Report Card on Physical Activity for Children and Youth gave the United States a D- for overall physical activity among children and youth, the same grade received in 2014. This grade means that the majority of U.S. children and youth have not, and continue to not, meet the national recommendations of 60 minutes of physical activity on at least five days per week.
How do we move the needle for physical activity among K-12 students in the United States?
NNPHI and member institute Health Resources in Action (HRiA), collectively referred to as Springboard to Active Schools, are helping CDC-funded state departments of health across the country to promote active school environments and implement proven programs related to physical education and physical activity in schools through a five-year Cooperative Agreement with CDC (FOA# DP16-1601).
One of the proven initiatives for increasing physical education and physical activity in schools is the Comprehensive School Physical Activity Program (CSPAP). CSPAP comprises five key components – physical education, physical activity during school, physical activity before and after school, family and community engagement and staff involvement – and aims to help students meet the nationally-recommended 60 minutes of physical activity a day.
One way NNPHI is supporting CDC grantees across the country is by training subject matter experts to implement CSPAP in schools within their states. The Springboard to Active Schools hosted their first Training of Trainers (ToT) event on July 11-12 in Boston, MA with the goal of advancing participants' knowledge, skills and abilities to implement the CSPAP framework in schools and school districts in their states.
Training the Trainers: Springboard to Active Schools
The ToT brought together 28 individuals from 28 states with a wide range of experience and expertise. To create a training that addressed their diverse needs, we engaged CDC grantees in the planning process, by asking the following questions:
Are you interested in participating in a ToT? States decided for themselves if they had the interest, need and capacity to attend a ToT via an assessment in fall 2016.
What are your training needs? We hosted individual phone calls with each interested state to discuss training needs around physical education, physical activity and sustainability beyond the grant cycle. From those calls, we determined topics and activities that the ToT should cover.
What is your understanding of the CSPAP framework? We hosted a pre-ToT webinar entitled, A Brief Overview of CSPAP, to ensure participants had a similar understanding of CSPAP prior to the ToT and were prepared to dive into a deeper exploration of a few choice CSPAP components.
Participants learned about policy guidance, strategies and resources for implementing recess and classroom physical activity in all grade levels and how to communicate the benefits of physical education and physical activity and CSPAP to diverse audiences using data, key messages, and success stories.