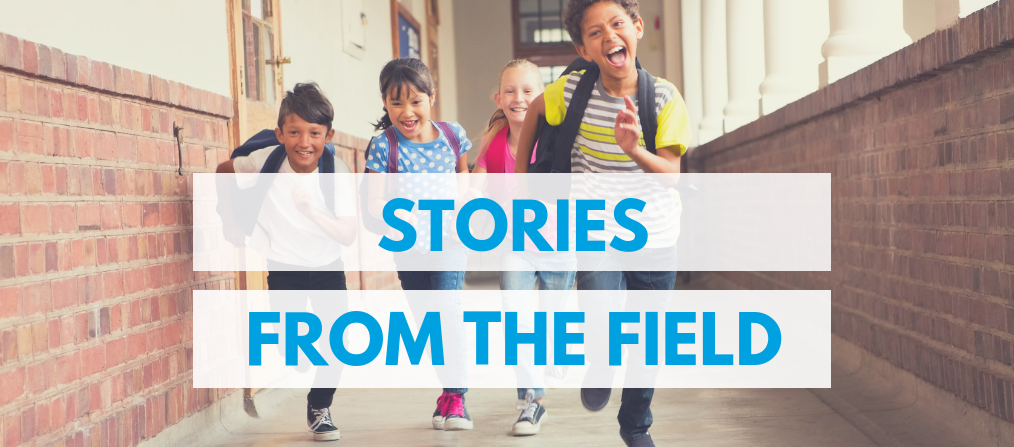 Use data to set realistic goals for implementing and monitoring classroom physical activity
A story from South Carolina
Dr. Colin Webster, Associate Dean for Research and Innovation in the College of Education at the University of South Carolina, served as one of the original directors for the Partnerships for Active Children in Elementary Schools (PACES) in South Carolina. PACES initially focused in part on helping teachers integrate movement into their classrooms through a multi-strategy approach, including community-based participatory research, service learning, and a community of practice.
For the first PACES project, Dr. Webster and his team used a community-based participatory research approach that involved gathering data on how physical activity was promoted in the classroom and students' overall physical activity minutes. We spoke with Dr. Webster about how he used this data to support teachers.
Key Takeaways
Share data with teachers. As a part of the community-based participatory research process, Dr. Webster and his team facilitated "data coaching" sessions with participating schools.  In these sessions, they would share results from the previous semester on student physical activity minutes and the methods teachers employed to promote physical activity. Sharing data created a shared sense of ownership and trust between teachers and researchers and gave teachers a more objective picture of what was currently happening in their classrooms.
Use data to help teachers set realistic goals. Once teachers received data from the PACES team, Dr. Webster guided teachers through goal-setting, using the data as a way to see what they achieved thus far and what realistic goals they could set to continue integrating physical activity into the classroom.
"We felt that having that information would be motivational for the teachers and would help them set realistic goals."
Ensure that goals are easy to plan for, monitor, and evaluate. Setting goals that are easily measured and monitored can help ensure that teachers actually implement strategies to achieve their goals. One example of an easy way to monitor classroom physical activity is to ask "how many times a day did you get students out of their desks?" Short and sweet!
Through the community-based participatory research approach of PACES, Dr. Webster and his team learned more about helping teachers set, plan for, monitor and evaluate realistic goals.